Religare Care Health Insurance Plan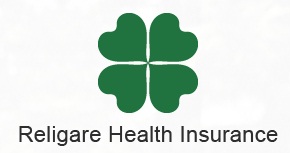 This is a basically a comprehensive health insurance plan which is designed to help the family during the medical emergency. This health insurance plan comes up with no upper age limit bar and also to applied for 100 years old person or individuals. Religare care offers free health check up once a year and regardless of claims filed for the individuals of age 18 years and over.
Aditya Birla Active Assure Diamond Plan
Well, this plan comes at an affordable premium price and also the plan offers a range of benefits as well as extensive coverage. This plan has been designed for providing you the comprehensive health coverage and includes unique features. So, the health insurance plan offers refill of the sum insured or maybe sum insured and no claim bonus is exhausted. Even the plan covers a second opinion for a major critical illness like kidney failure, heart attack, cancer from the doctors.
Apollo Munich Optima Restore Family Health Insurance Plan
This is the best family health insurance plans India which come with useful features like the restore benefits. The policy is designed to offer better coverage and the minimum sum insured itself is around 3 lakhs. The plan gives back the basic sum insured in case if it is completely exhausted during a policy year. The coverage comes up with multiple benefit in case the policy claimed has been filed and the coverage can be used upto 50 lakhs by paying a higher premium with this health insurance plan.
Well, this are the best family health insurance plans India where family should consider for future health requirements. The other thing is when family is secured with health plan, they need not worry about paying heavy medical bills. Hope that I have covered all the topics in my article top health insurance policies in India. Thanks for reading!